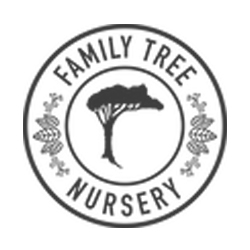 Nursery Department Manager
Sorry, this job has expired.
Liberty, MO
Nursery Department Manager

Full TimeManagement

Liberty, MO, US



Family Tree Nursery, a leading top 100 garden center, is looking for its next generation leaders. As a successful 55+ year old business we have been able to reinvest and remodel our locations for a modern retail shopping experience. We pride ourselves in customer service, quality plants, creative displays, fun events and a healthy culture. Our committed, passionate, hardworking managers guarantee a genuine horticultural experience. We also grow and produce most of our bedding plants, perennials, garden mums and poinsettias. Our ability to grow plants has created a strong plant culture. We have traveled extensively to bring the the best growing and retailing practices to Kansas city. With three retail locations and over five acres of production space we have opportunities in a variety of positions. Competitive wages and benefits are available. These opportunities are career path jobs, with potential for future growth. Leadership skills are critical.

The Retail Nursery Department Manager is a unique role which requires an individual to assert strong leadership skills, a customer focused mentality, as well as being able to complete hands-on daily tasks. This position involves working directly with the entire team in keeping the retail nursery functioning at a high level through the proper management of employees and plant material. This is a hands on leadership position, that will ensure a high level of customer interactions, as well as plant care, daily worklists, ordering and receiving plant material, working with employees on projects, and training employees, especially new employees. This position requires an eye for detail and the ability to assess future needs for the department. Excellent and constant communication is key, as they will be expected to clearly and concisely communicate with all levels of employees and in any department. It is expected that if/when an employee needs redirected or corrected, they will be able to confront these issues in a timely and constructive way. It's important to this role that they can complete projects alongside their staff, but that they can also look at the big picture and prioritize accordingly. Driving a sense of urgency and ownership within the department is critical to both personal and departmental success, all while being mindful of a good, clean, safe working conditions. The team's performance reflects the department manager's performance.

Furthermore, customer service is at the forefront of the nursery department and it requires great attention. It is this position that cultivates and ensures the customer experience be to the standard that we expect as a company. Not only should the department manager be able to answer the questions, but they must be able to foster an environment that helps employees know what to do if they do not know the answer to a question. Helping with special orders, nursery deliveries, and planting jobs will be a big part of this position. Handling paperwork and scheduling customer deliveries will be a part of everyday tasks. It is also expected that the Nursery Manager oversees orders for local businesses, churches, and organizations.

And finally, as a leader within the company, not only are the above-mentioned responsibilities expected to be completed at a high level, but there is also an expectation that new ideas will be brought to the table to keep the company moving onward and upward. The success of the entire company, not just your department, should be your goal.

· Must have 3 years professional experience in one of the following: retail store management, plant sales or other horticulture sales, garden center management, or other plant-based industry. 

· Must have general plant knowledge of nursery stock and plant material.

· Ability to confidently sell nursery products and additional items that will help the success of our customers

· Supports and communicates with department managers, store manager, general manager, and nursery team

· Ability to develop good rapport with employees and customers

· Clearly communicate tasks, goals, and work lists for team

· Drives a sense of urgency and ownership within the Nursery Department

· Is responsible for creating the vision, overseeing, and leading the department all while supporting the company's mission statement and its ownership's vision.

· Has a basic understanding of business profitability and what leads to good financial decisions

· Willing to make strategic and calculated risks in buying decisions and then creating the sales and merchandising plans to move through the product.

· Perform opening and closing procedures

· Operate skid steer

· Willingness to spray or treat plants that have pests or diseases

· Create the departmental task lists for the team and ensure their completion

· Manage self and 15 or more other employees.

· Manage day from start to finish

· Understand watering techniques and systems to make watering decisions

· Clear Driving record

·  Must be available to work 6 days per week March, April, May, and half of June, and as business requires.

· Able to work in all weather types and potentially the extremes; wet and cold, or hot and dry.

· Able to work all weekends and holidays

· They can stand and walk on their feet for multiple hours at a time with minimal breaks. 

· They can comfortably lift 50 pounds repeatedly throughout the day.

· Comfortable around a high paced setting involving many people, and in a team type situation.

· Comfortable working with computers, emails, excel and technology-based devices.

· Willingness to be coached in order to excel in one's position. 

· Willingness to move around and to fill in any other areas where team member support is needed, and as directed by leadership. 


15720